Help Me Manage My Mobile Devices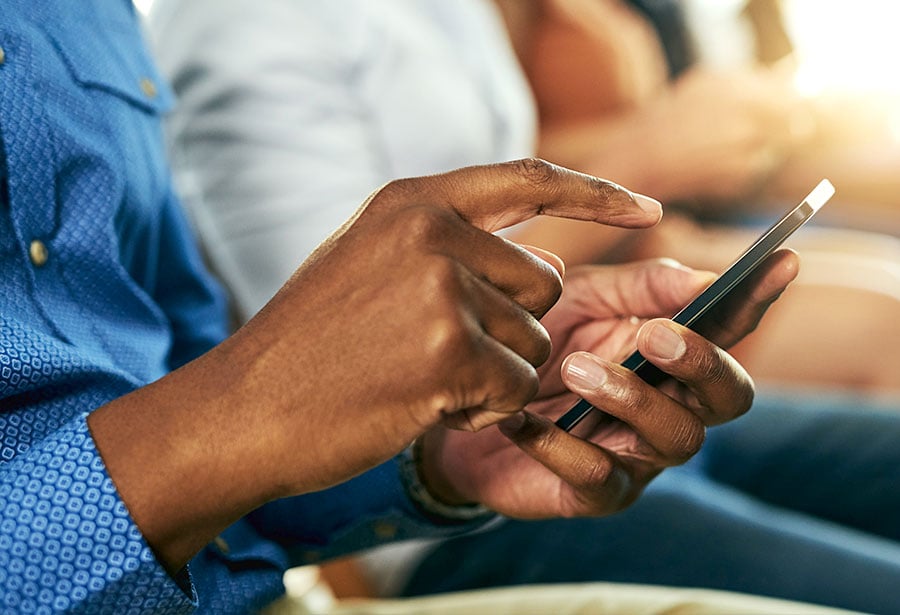 Anytime, Anywhere User Productivity
Modern users expect to get their work done using a variety of devices in today's remote environment.
Download Whitepaper
See How it Works
See how Ivanti Neurons for UEM automates, manages and secures all endpoints and helps users productive.
Watch Video
Secure All Endpoints
Flexible options for device enrollment, app and policy deployment, and security.
Learn More
Everywhere security for the Everywhere Workplace
Mobile devices have changed the way we work, and IT needs a new approach to security
Nearly 9 in 10 business professionals employ a PC and at least one mobile device to complete their daily work (EMA). Employees are no longer chained to desktops in one location, but constantly on the move, using a variety of devices and accessing a multitude of applications. With BYOD, corporate and personal devices need to be managed and integrated into the company's IT Management systems without compromising security or privacy.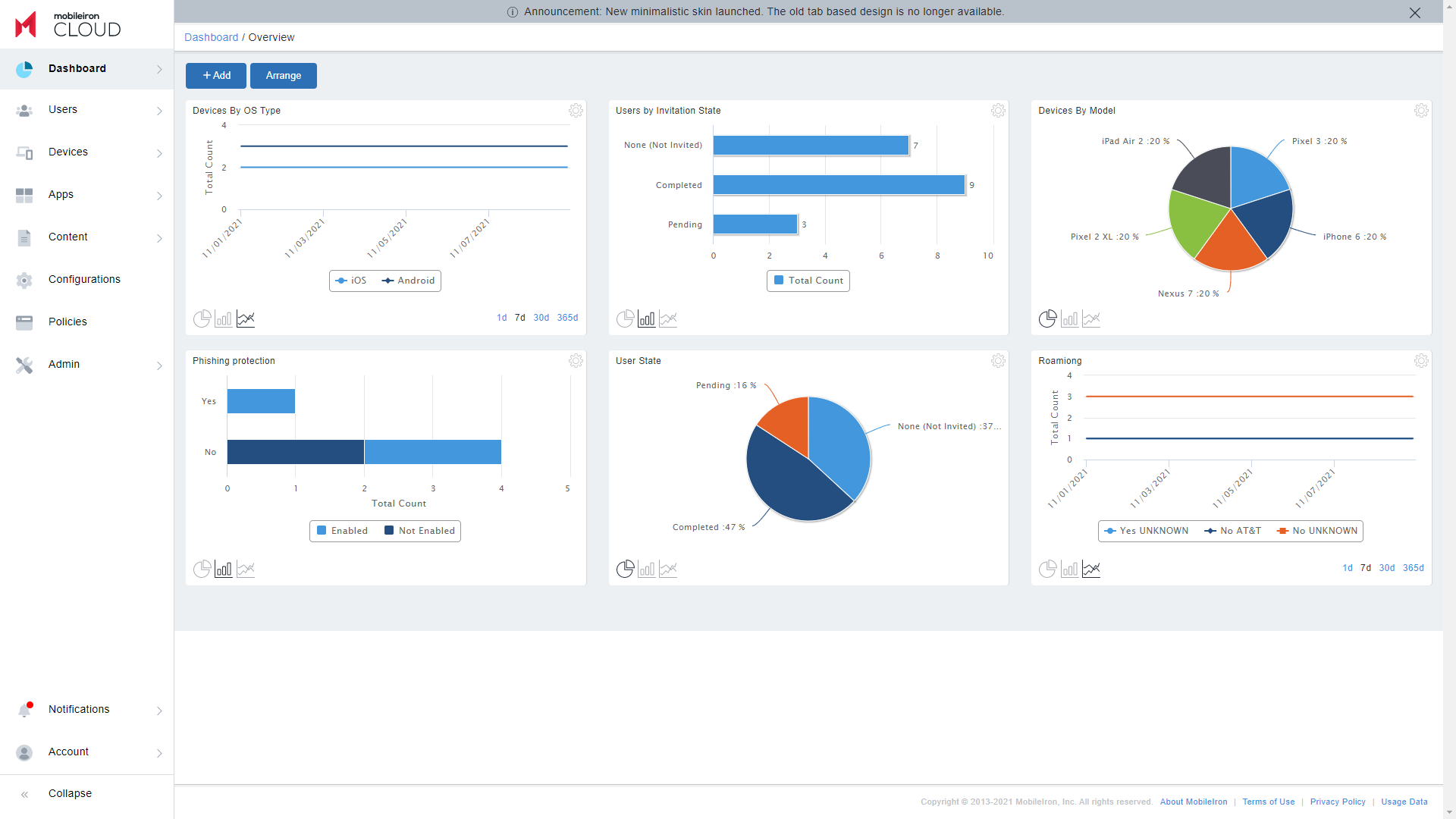 Unified Endpoint Management to secure and manage every device, everywhere
Manage all endpoints with consistent policies throughout the lifecycle, from enrollment to deployment – and even applying restrictions.
Empower the mobile workforce and BYOD
Empower all your employees to be productive from any mobile device, including personal devices. Enable access to corporate information without invading the user's privacy.
Seamless onboarding
Make policy delivery consistent and easy. Implement user and device policies just once, and apply them across all of your user's devices. Ivanti Neurons for UEM is fully integrated with Google Zero Touch and Apple Business Manager to make seamless onboarding possible.
Secure mobile devices
Embrace mobility and enable your users to work on any device with the confidence that security measures are available to protect corporate information across endpoints. Built for mobile devices, Ivanti Mobile Threat Defense uses machine learning algorithms optimised to run continuously on device, detecting threats even when the device is offline.
Scale IT operations
Manage and secure all endpoints through a single unified interface that reduces overhead and simplifies endpoint management.
Manage and secure all your users' devices through a single, unified system.
Provide an interface and navigation experience that is consistent from the desktop to the tablet and smartphone.
Why choose? Have the best of both worlds and manage your devices via EMM AND have the option to utilize the powerful agent based management style.
Combined with endpoint security, easily isolate affected devices in an event of a breach, automatically push software, and put the device back on the network.
Empower your workforce and IT
As work from Everywhere continues, IT is faced with ever increasing demand. Onboard and support remote workforce seamlessly and keep IT and users productive. Make it easier to manage and secure mobile devices with Ivanti Neurons for UEM.
Ivanti Neurons for Unified Endpoint Management
Manage all your endpoints from a single management console.
Ivanti Mobile Threat Defence
Defend and remediate threats targeting mobile devices.
Embrace mobility with confidence
Unified Endpoint Management capabilities to efficiently manage and secure the mobile devices in your environment.
Mobile Device Management
Simplify inventory, configuration and management of your mobile devices. Easily create profiles, enforce restrictions and set and enforce security policies.
Mobile Application Management
Mobile Application Management
Push apps to devices, deny or allow apps and set rules for access. Manage in-house enterprise apps or third-party apps from iTunes or Google Play. Instal or remove apps based on Smart Policies (by role, location, device type or other criteria).
Mobile Security Management
Mobile Security Management
Wipe corporate applications selectively to maintain security in the event a device is lost or stolen. Detect jailbroken or rooted devices, enforce password standards and other configurations, and control device access to corporate networks and data.
Mobile Device Onboarding
Procure and distribute public applications with ease with Apple's Volume Purchase Programme (VPP) or Managed Google Play. Apple Business Manager and Managed Google Play can be used to deploy apps across all iOS and Android mobile devices.
Mobile Devices for frontline workers
Mobile Devices for frontline workers
Easily migrate, modernise and enable rugged and immersive devices as well as kiosks by leveraging technology in the warehouse and across the supply chain. Improve accuracy and efficiency without modifying or replacing IT or host systems.